Notice
I. Nbmmo never store any personal information of you.
II. Nbmmo never ask the game currency back after the delivery, watch out the scammers!
III. Do not disclose your account info or order info to anyone that you do not know.
IV. Feel free to contact us via Live Chat if you have any doubt or problem, 24 * 7 online.
The nbmmo Elder Scrolls 6: Is There A New Lead Writer At Bethesda Game Studios
A much needed change if true.

Bethesda's brand of open world games is a very recognizable one, and though it can provide hundreds of hours of addictive, engaging gameplay, as the last few entries in the Fallout and The Elder Scrolls franchises have shown, these experience are not without their own faults.

The biggest one of these faults, though, is probably the writing- Elder Scrolls and Fallout games have never been known for good writing, and in a genre such as this one, which relies so much on things such as characters, quests, and the narrative, that's not a good thing at all. However, it looks like that might be about to change when The Elder Scrolls 6 comes around- whenever that might be.

Emil Pagliarulo, who was the lead writer on projects such as Fallout 3 and 4 recently changed his Twitter bio, and it looks he's now only working in the capacity of Design

Pagliarulo has explained in the past that he serves as a Design Director for all games made by the studio, while his narrative focused duties are more project-specific.

Pagliarulo has served as the narrative lead on Fallout 3 and Fallout 4, while also having served as a senior narrative director on Skyrim. He also contributed in Oblivion's narrative department as well, being the one to overlook the Dark Brotherhood questline. However, it now looks like his narrative duties may not continue with the next Elder Scrolls title. Of course, he may still be involved in the process, and there's even the chance that the development process isn't far enough along to even have a narrative lead yet.



So this by itself is by no means a confirmation that The Elder Scrolls 6 might have a new lead writer, but it's definitely a game that needs one. The Elder Scrolls is a series that has incredible lore, and a great lead writer might be able to take advantage of that and use it to strengthen other aspects of the narrative as well.

This article is written by http://www.nbmmo.com, if you want to get more games news, please keep an eye on our website.
Live Chat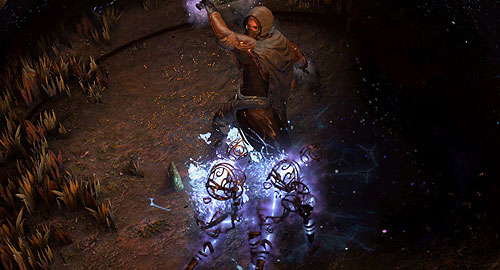 Our Guarantee
Best Price We pay close attention to prices which are updated every day to ensure the most reasonable price. We strive to provide our customers with the most cost-fee commodities.
Fast Delivery We understand the importance of fast delivery and our game gold is delivered instantly to complete customers' orders ASAP.
100% Safe We supply the game products with 100% handwork and we offer the safe guaranteed. Our experience in this business ensures that every order can be processed smoothly and efficiently.
Refund For gold purchased, if we do not fulfill the order on time, a refund will be granted and issued immediately.
Recommended Website